Changing
Lives
Through
Love
Bethesda Church has a simple, clear and precise task:
Changing lives through love.
As a church, our desire is to create a safe atmosphere, where positive change can take place. We believe that it is in doing life together by the inspiration of the word of God that our lives can be renewed. At Bethesda Church, we strive to provide you with opportunities to build relationships that last. We do want you to know that there are no perfect people in this church, but just like families, we love each other despite our differences in how we see life at times.
If you are looking for a fresh experience this is the place for you. Come and take part in our engaging worship service and be ready for a fresh revelation of the word of God as Pastor Richard presents the gospel in a fresh, unique and anointed way.
We would love for you to be part of this movement. Changing lives through love is a huge task and it can't be done without you. We invite you to engage in the things happening this season. Find out how you can be a part of lives being transformed.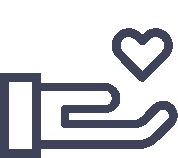 "Whoever is generous to the poor lends to the lord, and he will repay him for his deed."