7101 Airport Freeway

Richland Hills Texas 76118
Helping Hands, our food bank program, serves over 100 families every month. Thanks to all who stepped up and help. We will have our food bank on the month of August. hope to see you there.
​
1st Sat of the Month @ 10Am
Amazing Grace, our nursing home ministry, meets at the Legends Healthcare center in Euless and worship with the residents there.
​
3rd Sun of the month @ 2:30PM
Congregational Fast, we want to give you the opportunity of fasting with us. A time set a side to honor and worship our King Jesus Christ. Join us every first
Sunday of the month from 6AM to 1PM
As a church, our desire is to create a safe atmosphere where change can be harbored. We believe that it is in doing life together by the inspiration of the Word of God that our lives can be renewed. At Bethesda Church we want to provide you with the opportunity to build relationships that last. We also want you to know that there are no perfect people in this church but just like families we love each other inspite of our differences in how we see life at times.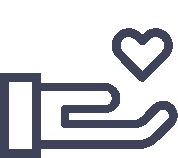 "Whoever is generous to the poor lends to the lord, and he will repay him for his deed."